Citrix
Having your team using their own devices in the most secure way.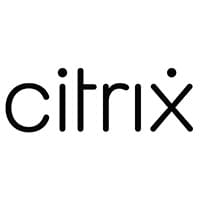 Type of Partnership: Comfort
Type of Integration: Wildix Certified
Product Category: Virtual Apps and Desktops
Wildix Product Concerned: Wildix PBX
Free / Extra charges: Free
Citrix Workspace
Citrix Virtual Apps and Desktops are the Citrix Workspace solutions allowing for virtualization of applications and desktop systems, and enabling users to work with enterprise applications from remote workstations using any smartphone, tablet or PC.
About Citrix
After three decades as an industry pioneer, Citrix is building bridges to minimise the gap between employee productivity and innovative thinking. Citrix is delivering intelligent, unified workspaces that allow 400 000 organizations to take control of their work days—and empower individuals to achieve more for their companies.
Requirements
Wildix Collaboration Native App Installed
Chrome browser
Citrix and Wildix Integration Supported Features
Other Features:
Desktop sharing and file transfer
Virtual Post-It reminders
Attendant Console
Shared phonebooks
Advanced security with encryption
When COVID happened and Wildix launched the 6 months promo, one of our existing end-customers, for whom we build and support a full IT infrastructure, became open to switching to Wildix. He used to have an old Mitel system that did not fit his team's particular needs under Covid. During the crisis, they switched from fixed PCs to Surface computers. The migration was really fast: in only one week we handled the configuration, training and on-site deployment of the Wildix system integrated with Citrix.

Product manager and system engineer fourNET informatik ag
Our Account Managers at NTE Limited have been looking after our systems for quite some time, we have a long and successful history of working together. When we started looking for a new and modern communications system we put together a list of requirements, and although we looked at many vendors such as 8×8, and a few more, none of them ticked the box when it came to working with Citrix. NTE suggested we consider Wildix due to their approved Citrix integration and not only was this the only vendor to be able to meet this requirement, they also fulfilled all the other requirements we have for a communications platform that will hopefully help us for the next 20 years of business.

Operations Director at Flight Logistics Group
They Already Installed This Integration
…La introducción de los cascos Plantronics, integrados con Wildix, han supuesto, como efecto positivo inmediato, un aumento de la productividad principalmente para los operadores del call center.

…Además, cuando nos movemos por los distintos pisos del hotel o del centro de congresos, Wildix Mobility ha cambiado nuestra forma de trabajar porque nos permite ser más libres en nuestros movimientos sin sacrificar la disponibilidad, algo fundamental en un hotel, donde siempre debe haber alguien disponible para realizar reservas o proporcionar información telefónica, en cualquier momento del día.

Roseo Hotels - General Manager