Contatta is a fully WEB-based Contact Center software application featuring ACD, IVR and other features that enable inbound / outbound activities within a Customer Service environment.
Fully web-based Contact Center
Web-based HTML5 interface, compatible with any web browser
Voice over WebRTC: audio and video via the browser
Flexibility: multi-device solution for PC, tablet and smartphone
Integration with TTS and ASR systems
High reliability both locally and remotely
On Premises and Cloud solutions
Simple to configure (self-service)
Multi-company management
Multi-channel features: WebCall, Live Chat, Chat (Messenger, Skype and Telegram), Email, Call Me Back, Visual IVR app and integration with Guard.Social
Integration with most popular CRMs: store procedure, ODBC, Web-Services, XML
Xeon Dual Core 4Ghz
8/16 Gb RAM 64 bit
150 Gb HD (min.)
Microsoft Windows Server 2012 64 bit
Web browser: Chrome starting from v.35, Mozilla Firefox starting from v.30, Internet Explorer starting from v.11
OS: Windows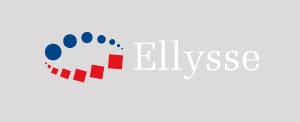 Founded in January of 2002, Ellysse provides software solutions for Contact Centers and Unified Communications. Ellysse offers a wide choice of exclusive solutions that meet with excellence telecommunications needs of companies by integrating value-added services into a VoIP phone system infrastructure.