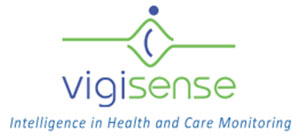 Comvivo is a wireless monitoring solution for patients and staff in the healthcare sector. It supports a broad range of sensors :
Location tags to monitor babies, patients and equipment
Nurse call and lone worker mobile call buttons and fall detectors
Activity and vital sign sensors
Climate sensors.
The system uses Vigisense's Bluetooth Low Energy base stations strategically located across the care settings.
Vigimage is an extremely versatile Alarm Server and Data Analytics platform, designed to enhance the capabilities of nurse call and alarm monitoring systems in the healthcare sector.  It connects to nurse calls, other alarm systems and a range of sensor networks. It sorts signals by origin, type, time and formats notifications and deliver messages to a large variety of display and interaction devices.
Wildix & Vigisense Integration
Wildix and Vigisense R&D teams have worked together on the integration of the two solutions.
Learn more about the integration of Vigisense nurse call system with the Wildix communication system, enabling simple and direct communication between the patients / residents and their caregivers:
Nurse Call system. An alarm sent by a patient / resident from Vigisense system is received to wireless W-AIR phones carried around by the caregivers, informing them on the room and the type of alarm originated (call, emergency, fall).
Events traceability. All the alarms sent from Vigisense system are saved to the CDR of the Wildix PBX. Authorized users can view the information about the emergency calls via Wildix CDR-View.
Redirection to mobile phones. You can enable automatic redirection of all nurse calls sent from Vigisense system to a predefined mobile phone number.
GALLERY
Manufacturer information
VIGISENSE S.A. is a key European player in the R&D field for ICT solutions for better quality of life of older adults and dependent people.
VIGISENSE develops and commercialises solutions to improve care quality, safety and task management in care institutions:
nurse call systems,
sensors systems,
software and mobile applications.
Info request