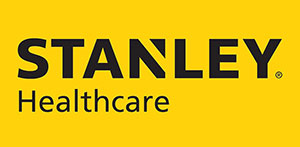 STANLEY Healthcare develops solutions for Hospitals, Senior Living and Healthcare facilities that improve communication, workflow and asset management, and ensure that each patient / resident receives a timely and appropriate response to their calls.
Increases security and mobility of the residents
Patients and residents carry wireless tags that help the staff to locate them in real-time when they place a call or send an alarm.
Improves the efficiency of the caregivers / nurses
Detailed information about the alarms, including the number of the room, time and the name of the resident can be viewed using an intuitive web interface.
Simplifies the compliance reports and planningAll the events are recorded. Integrated reports allow the administration to easily trace the response times, changes in the behaviors of the residents, and location of the staff members.
Integration of Wildix & Stanley Healthcare
The integration of Wildix phone system with Stanley nurse call system enables simple and direct communication between the patients / residents and their caregivers:
Nurse Call system. An alarm sent from a Stanley device in a hospital room comes to wireless W-AIR phones carried around by the caregivers, informing them on the room and the type of alarm originated.
Events traceability. The system records all the events and calls. Authorized users can view the information about the emergency calls via Wildix CDR-View.
Redirection to mobile phones. You can enable automatic redirection of all nurse calls to a predefined mobile phone number.
Gallerie
Manufacturer information
STANLEY Healthcare is an operating division of Stanley Black & Decker, and a recognised leader in visibility and analytics solutions that transform safety, security and operational efficiency for senior living organisations, hospitals and health systems, enabling customers to achieve organizational excellence and superior care in five critical areas:
Security and protection
Patient and resident safety
Clinical operations and workflow
Environmental monitoring
Asset management
Info request