Wildix offers a wide variety of switches that ensure the best performance of enterprise VoIP networks: PoE Gigabit switches and switches with fiber ports. Wildix switches integrate Gigabit Ethernet, 100 Mbps Fast Ethernet and 10 Mbps Ethernet network capabilities.
5-port (4 out ports) Gigabit PoE Switch and Extender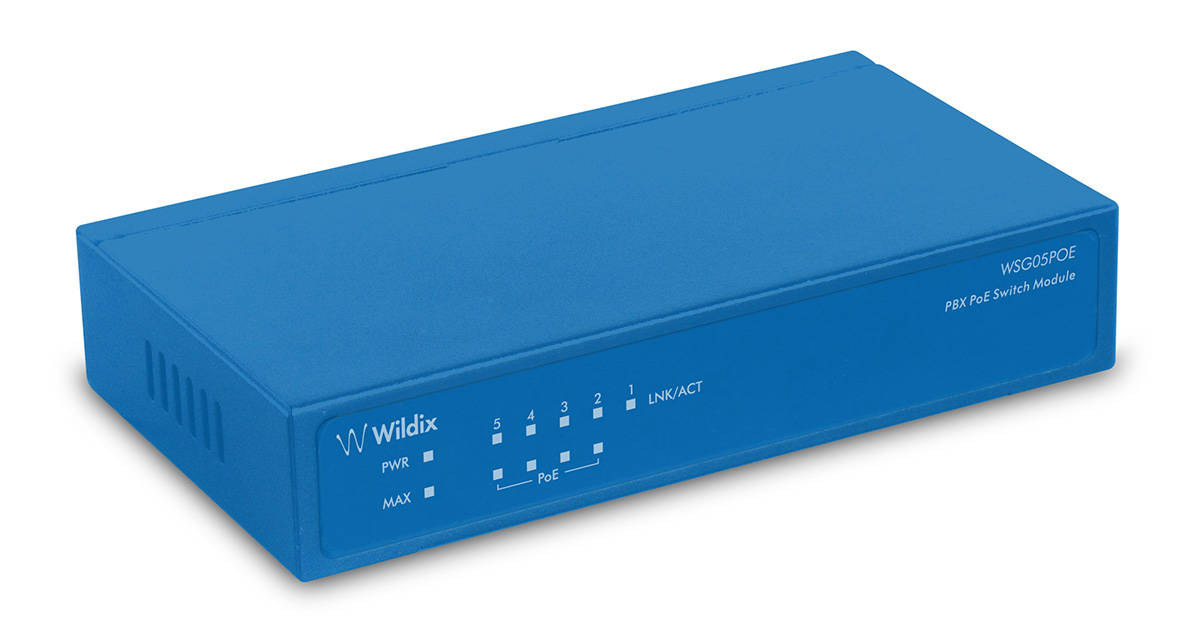 8-port PoE Gigabit Unmanaged Switch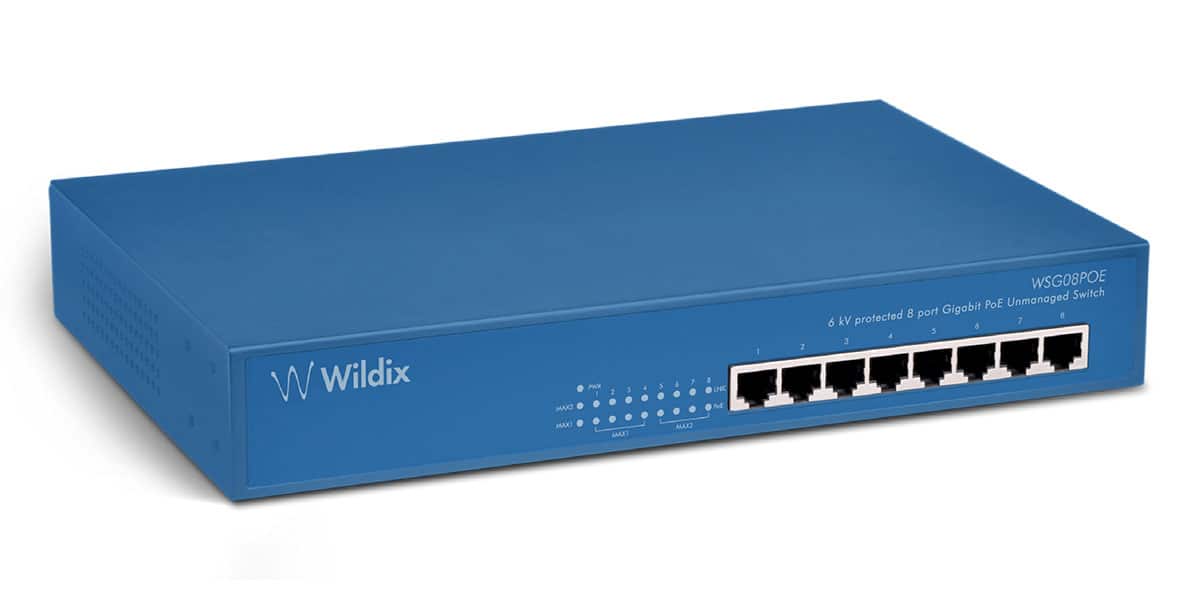 16-port Gigabit Unmanaged Switch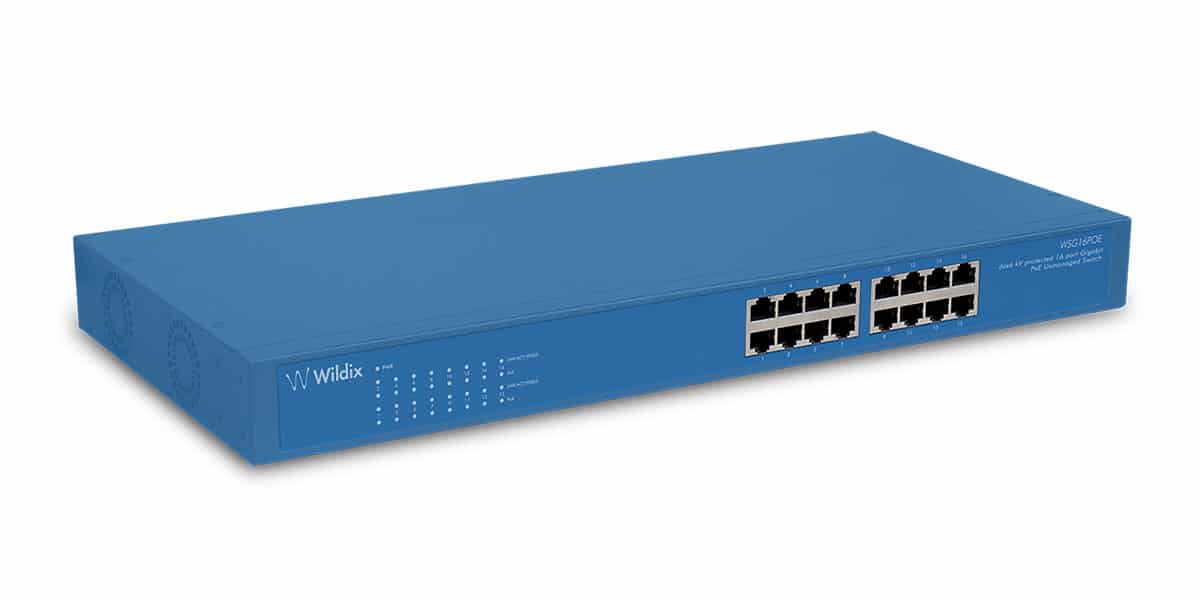 24-port PoE Gigabit Managed Switch + 2 SFP Ports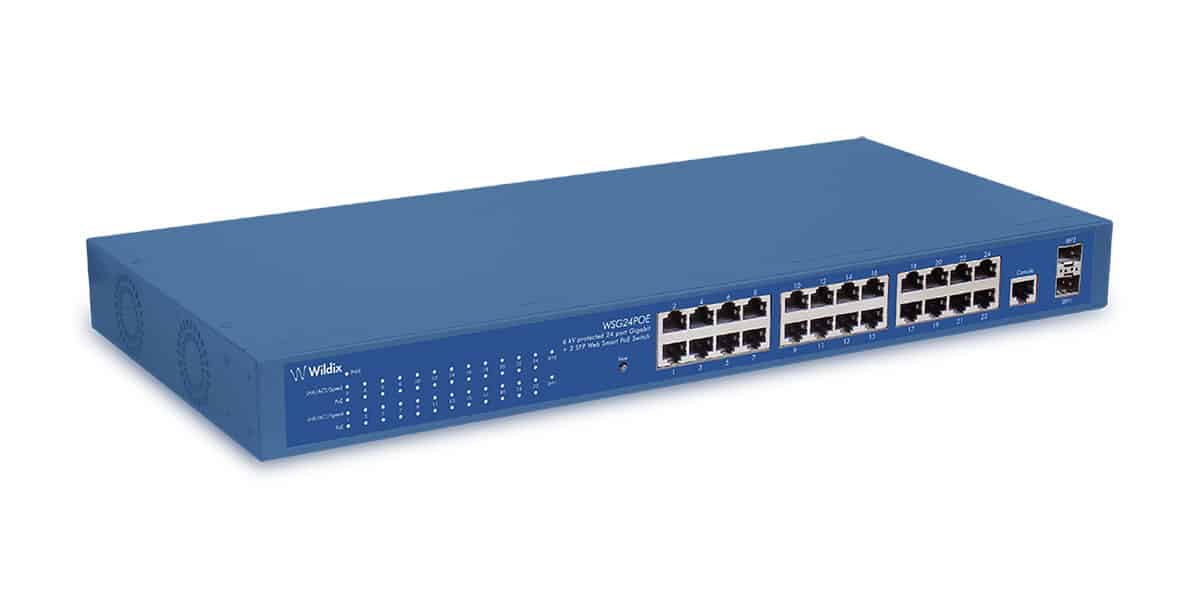 WSG05POE is a Gigabit PoE switch and PoE extender with 1 in port and 4 out ports, that can be connected to a PoE switch, allowing you to extend the network over larger distances.
WSG08POE, WSG16POE and WSG24POE  lightning protection 6kV network switches are provided with 10/100/1000 Mbps auto-negotiation Ethernet RJ-45 ports and support IEEE802.3az – Energy-Efficient Ethernet ("Green Ethernet").
WSG24POE web managed switch is in addition supplied with 2 SFP slots and a console interface.
Wildix network switches are easy to install and to use. Dynamic LED indicators help to monitor the switch status, link activity and the status of each port.
Fill out the form below to learn more