Put Your Business in Pole Position With Wildix
Wildix UK is delighted to invite you to an exclusive event at the F1 Arcade at St. Paul's London on the 25th of May 2023. As a leading provider of unified communications solutions, we at Wildix know how important it is to stay ahead of the competition. That's why we are hosting this event to help put your business in pole position.
Join us for an exciting afternoon of networking and racing, where you will have the chance to experience the thrill of Formula 1 in a state-of-the-art simulator. You'll have the opportunity to compete against your peers and meet fellow business leaders who share your passion for success. Our team of experts will be on hand to provide insights and answer any questions you may have about how Wildix can help your business grow and thrive.
Fill in the form to register on the road show
The event promises to be an unforgettable experience, complete with refreshments and plenty of opportunities to connect with like-minded individuals from a variety of industries. Whether you're looking to expand your network, explore new business opportunities or simply have fun, this is an event not to be missed.
As an agile provider, Wildix can help you hit each apex and overtake the competition, lapping the backmarkers on your way to victory and securing your position on the podium — with Wildix, it's green flags all the way to victory, in every sector of your business.
So save the date and join us on the 25th of May 2023 at the F1 Arcade at St. Paul's, London.
We look forward to seeing you there and helping you take your business to the next level.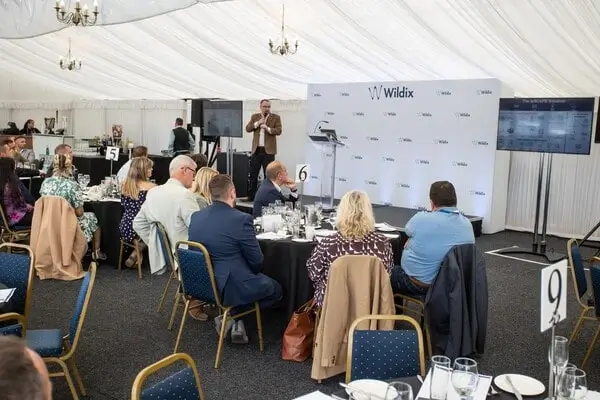 12:30
Welcome speech from Wildix UK leadership team
13:15
Put Your Business in Pole Position With Wildix
13:45
Pit Stop - Refreshments
14:45
Closing remarks from Wildix
15:00
It's lights out, and away we go: Simulator racing
17:00
Chequered flag to end the session