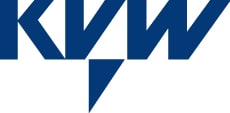 The Katholischer Verband der Werktätigen (KVW, Catholic Association of workers) founded in Alto Adige in 1948, has now become the largest social organization of the region counting 40,000 members and 150 employees in 13 offices. It plays a fundamental role in the community, offering job, retirement, family, real-estate and accounting consulting and assistance. Therefore, the need for an easy, accessible and unified communication system, both to be able to better respond to the needs of the community, and to offer an easier way to contact the organization from the various locations.
In November 2012, KVW decides to renew its communication system. Together with Brennercom, one of the biggest companies in Northern Italy providing ICT and telecommunications services, the organization proceeds with substituting its existing traditional solution with Wildix VoIP PBX.
The Wildix system was installed at the Bolzano location's datacenter, which now manages all of the 150 employees in the various offices, making it possible to respond even to the phone calls, received outside of the office hours. In this way, the members are never left on their own and are sure to always receive an answer to their needs.
Thanks to the Wildix Collaboration web-interface, it was possible to reduce the time that it takes to a call agent to transfer a call to a desired extension by 50%, since now agents are able to search for colleagues by looking at their PC's monitor and forward calls with a mouse click. Better communication has brought positive results also in regards to the internal processes and the organization's administration, allowing for more time to listen to the requests coming from the community.
"But the real improvement in the services", as Mr. Larentis, IT Manager of KVW highlights with surprise "is owed above all to the introduction of the Wildix Collaboration, which is now used by over 85% of the employees": this web-based graphical interface makes it possible, in fact, to know the geographical location of each employee, their availability and presence status (free or busy), the employees can now use their own PC in the place of the phones, to manage the call volume with greater speed. In addition, Wildix's call analysis and reporting tool provides important information on call activity in graphic charts and grids, supporting the company management in decisions related to the future business strategies.
BUT THE REAL IMPROVEMENT IN THE SERVICES IS OWED ABOVE ALL TO THE INTRODUCTION OF WILDIX COLLABORATION, WHICH IS NOW USED BY OVER 85% OF THE EMPLOYEES
Alfred Larentis
IT Manager KVW