¿Dónde estará tu empresa dentro de 5 años si comienzas a usar las mismas herramientas que usan las grandes empresas?
Lo que debe buscar en cualquier sistema de comunicaciones empresariales
La nueva generación de sistemas de comunicaciones empresariales (PBX) puede reducir los costos en un promedio del 50% (a veces hasta el 75%), aumentar su productividad y facilitar la complejidad comercial y técnica.
Pero, si cometes un error al elegir una infraestructura estratégica como la PBX comercial, sabes que perderá clientes y dinero.
En el mejor de los casos, tus clientes no estarán contentos con el servicio.
En el peor de los casos, perderás tus llamadas y tus empleados se sentirán frustrados por el uso de herramientas de comunicación complejas e ineficaces.
Habrás hecho una inversión sin ROI.
Tu PBX debes ofrecerte lo mejor de las comunicaciones y colaboración unificadas (UC&C), permitirte agilizar tus procesos, reducir los viajes de los empleados y administrar fácilmente las llamadas internas y externas.
UC&C ya no es una ventaja solo disponible para grandes empresas: hoy, incluso las pequeñas y medianas empresas pueden beneficiar de estas herramientas estratégicas.
Te debes proyectar que UC&C te permitirá reducir tus costos y aumentar tu rendimiento de manera mensurable. Y debe estar diseñado para ser seguro sin la necesidad de comprar aplicaciones adicionales.
NO CREE LAS PALABRAS, CREE LOS HECHOS:
POR ESO NECESITAS WILDIX
Te mereces lo mejor: la primera solución de Comunicaciones Unificadas y PBX VoIP desde el navegador, diseñada para las empresas que quieren aumentar su productividad mediante sistemas 100% seguros (secure-by-design).
Wildix está hecho a medida de tus necesidades.
AQUÌ ENCUENTRAS LO QUE WILDIX, A TRAVÉS DE SUS PARTNER, OFRECE: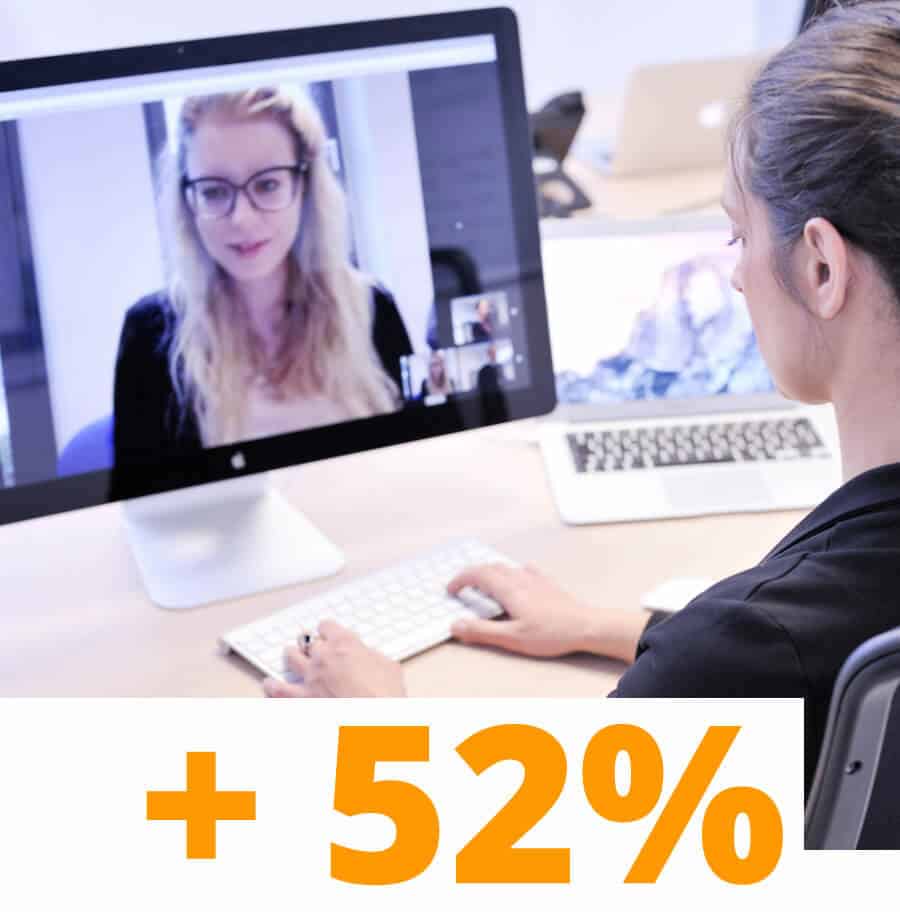 Cada vez tu teléfono suena menos veces, los consumidores apenas llaman para comprar –se limitan a mirar directamente en la web. Hacen clic en tu página, navegan un poco,… ¿y? Y nada.
¡Hoy en día nadie se apunta tu número para llamarte por teléfono!
Necesitas TRANSFORMAR TU PÁGINA WEB EN UN CENTRO DE VENTAS, aunque no se trate de un e-commerce.
Wildix es el único sistema PBX que permite a los usuarios web llamarte, empezar un chat de texto o vídeo, compartir documentos y mucho más… directamente desde tu página web.
WebRTC Kite utiliza la tecnología WebRTC más actualizada y segura para una comunicación directa y bidireccional con los visitantes de tu web.
WebRTC Kite integra completamente tu PBX con tu sitio web, garantizando que no pierdas ninguna una llamada y aumentando tus oportunidades de negocio.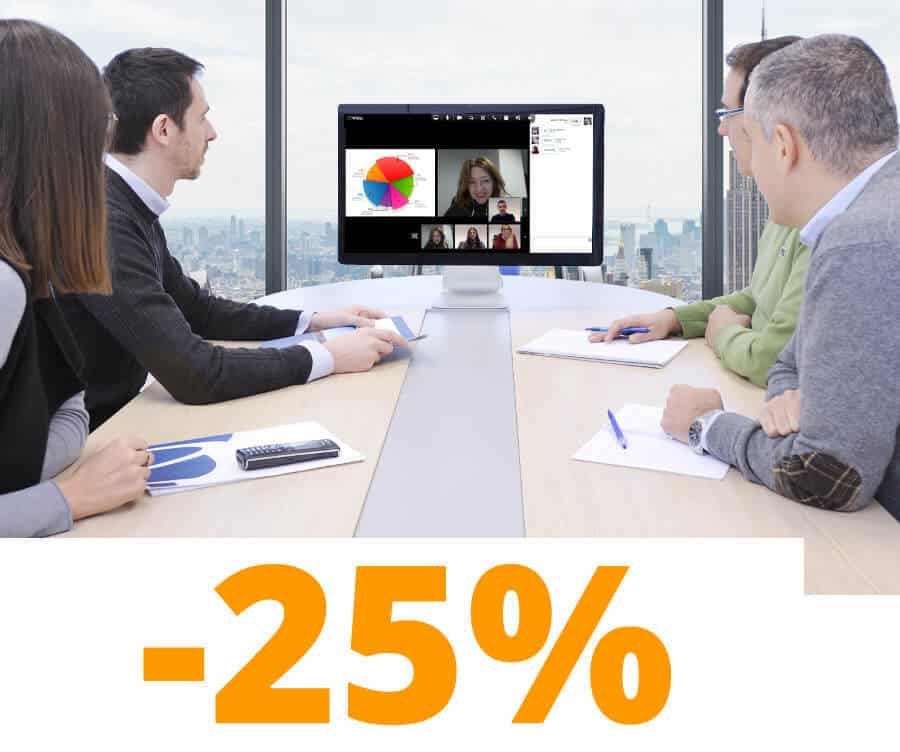 AHORRA EL 25% DE TIEMPO EN LAS TAREAS DIARIAS (APROXIMADAMENTE 2 HORAS POR CADA EMPLEADO)
Gracias a las Comunicaciones Unificadas, tu empresa puede optimizar las tareas habituales de sus trabajadores. Gestionar llamadas entrantes, evitar líneas saturadas, compartir documentos, comprobar la disponibilidad de los compañeros y realizar videoconferencias como alternativa a las reuniones en persona… Estas son solo algunas de las soluciones disponibles para las pequeñas cuestiones de todos los días. Además, es posible integrar este sistema con el software de gestión que ya utilices en tu empresa (CRM, SAP y mucho más).
WILDIX UC&C SIEMPRE ESTÁ ACTUALIZADO, ES INTUITIVO Y FÁCIL DE USAR. Te permite AUMENTAR LA PRODUCTIVIDAD y disfrutar de un notable ahorro frente a los sistemas de centralitas tradicionales.
El responsable IT de tu empresa estará encantado instalando las UC&C de Wildix en todos los puestos de trabajo de la empresa: la instalación se hace en unos minutos, no hace falta ir de un puesto de trabajo a otro y no se interrumpe el servicio en ningún momento. Todo se hace con un solo clic.
WILDIX es la primera solución completamente basada en la web y accesible desde el móvil: la App Wildix funciona con cualquier sistema operativo para smartphone, en la oficina, en el aeropuerto, desde el extranjero,… desde cualquier lugar con una conexión a Internet.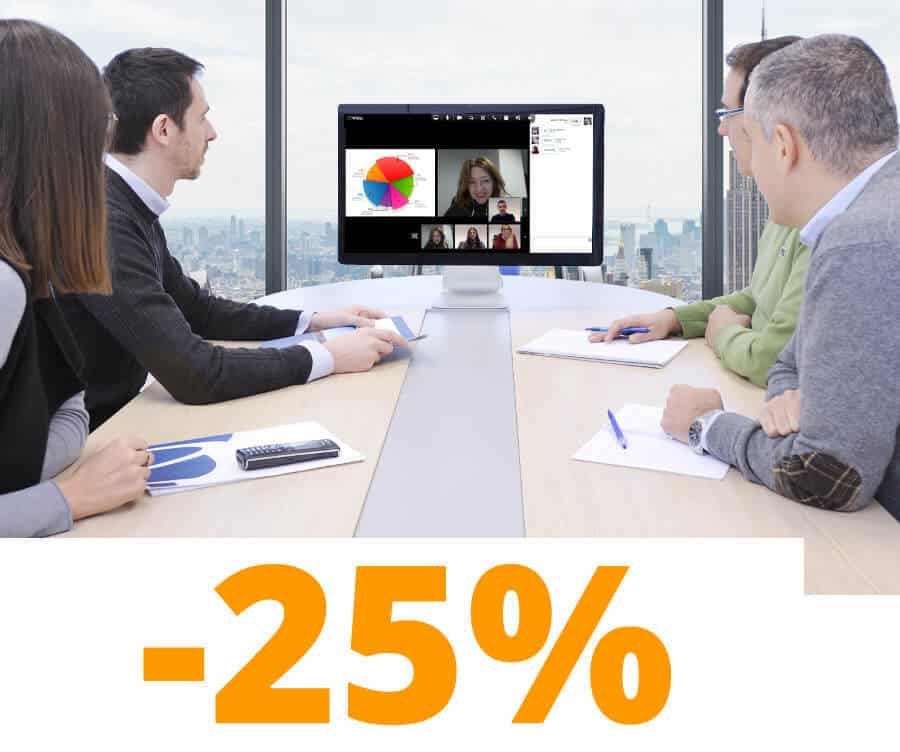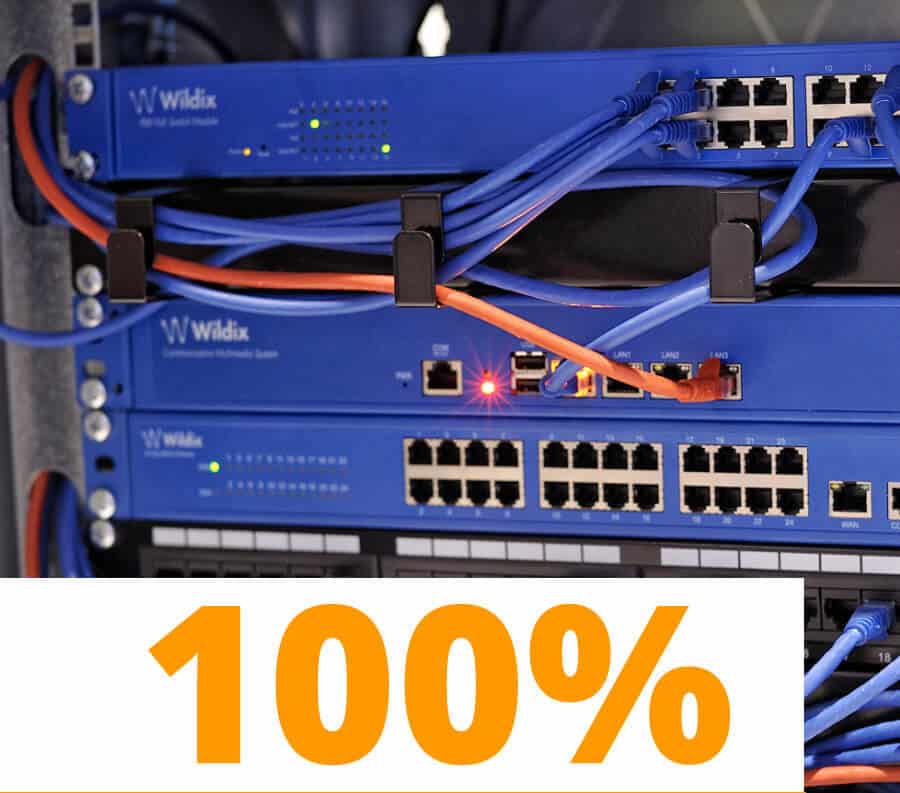 100% MÁXIMA SEGURIDAD SIN APLICACIONES ADICIONALES
Tradicionalmente, los PBX y los sistemas de UC&C necesitaban una infraestructura adicional con SBC y VPN, barreras que protegen el sistema de los ciberataques y los virus externos.
Los SBC y las VPN no se incluyen en el precio de compra habitual de los paquetes PBX, y además requieren un mantenimiento y atención constantes… de lo contrario, tus datos están en peligro. Al final, acabas gastando más dinero sin dejar de exponerte a un nivel de riesgo considerable, pues un fallo en la actualización de estas infraestructuras puede desembocar en daños de millones de euros.
¿Te sentirías más seguro si supieras que estás comprando un PBX que no necesita ningún refuerzo de seguridad con aplicaciones adicionales y costosas?
TU PBX DEBE SER SEGURO POR DEFINICIÓN, SIN INFRAESTRUCTURAS ADICIONALES.
Wildix is secure-by-design: it does not need SBCS or VPNS: voice and data are ALWAYS protected because it is created with a native encryption system.
Wildix está diseñado para ser seguro (secure-by-design). No necesita SBC o VPN: voz y datos están SIEMPRE protegidos porque cuenta con un sistema de cifrado nativo integrado.
Completa el formulario para recibir más información