DESCRIPCIÓN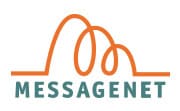 Messagenet S.p.A. es una empresa líder en el desarrollo de servicios VoIP, fax virtuales y SMS desde Internet.
Comercializa sus servicios directamente desde su página y a través de instaladores, técnicos independientes y otros minoristas.
La colaboración con Wildix permite a sus socios ofrecer servicios de telefonía VoIP de la mejor calidad.
CARACTERÍSTICAS
Messagenet trabaja principalmente en tres líneas de negocio:
Telefonía
VoIP para empresas, profesionales, particulares y call center
Suministro de DID en 20 países
Convergencia fijo – móvil
Portabilidad del número
App para smartphone
Fax virtual
Envío y recepción de fax mediante email, para empresas y profesionales
Portabilidad del número
SMS y aplicaciones verticales
Envío de SMS con remitente numérico o alias
Recepción de SMS
Plataforma click to call / click to message
CARACTERÍSTICAS TÉCNICAS
| | |
| --- | --- |
| Fax T.38 | Yes |
| Anonymous Call Support | Yes |
| Clip No Screening | No |
| Codec G.711 | Yes |
| Codec G.729 | Yes |
| TLS/SRTP | No |
INFORMACIÓN SOBRE LA EMPRESA
Nacida en 1999, Messagenet cuenta con autorización general para el abastecimiento de servicios telefónicos accesibles al público en todo el territorio italiano y ofrece una alternativa válida a los grandes operadores telefónicos, apostando por la innovación en sus servicios y la transparencia en sus tarifas. Ya cuenta con más de 400.000 usuarios activos. Gracias a la integración entre e-commerce, provisioning e infraestructura telefónica, la activación de los servicios es instantánea. Messagenet tiene una posición financiera muy sólida y dedica un porcentaje significativo de su facturación a la investigación y el desarrollo.
SOLICITA INFORMACIÓN