Pressemitteilung
Tallinn, Estland (30. Juni 2022) – Die Anzahl der Wildix Endkunden, die Hardware as a Service nutzen, hat mit einer Steigerung von 528% von Dezember 2020 bis Juni 2022 deutlich zugelegt. Das veranschaulicht ein Bericht, den Wildix heute veröffentlicht hat. Zudem weist die Anzahl der Partner, die das HWaaS Modell von Wildix einbinden, eine Wachstumsrate von 295% auf.
Bereits seit 2019 bietet Wildix seine proprietäre Hardware 'as a Service' an und ergänzt damit den Vertriebsfokus auf Kunden, die sich für OpEx entscheiden und die Wildix Lösung vollumfänglich im Abo-Modell beziehen. Die Wildix Hardware ist zwar auch weiterhin alternativ als CapEx verfügbar, doch mit der Umstellung auf OpEx profitieren Endnutzer von Benefits wie etwa regelmäßigen Updates, hervorragender Sicherheit und Service-Kontinuität.
"Wir freuen uns sehr über diese Resultate", sagt Emiliano Tomasoni, CMO von Wildix. "Die Zahlen belegen eindeutig die Stärke des Hardware as a Service Modells, indem letzteres Partner wesentlich dabei unterstützt, wiederkehrende Einnahmen zu generieren, und gleichzeitig für Endnutzer sicherstellt, dass diese immer genau jene Tools zur Verfügung haben, die sie benötigen, ohne ständig in komplett neue Systeme investieren zu müssen."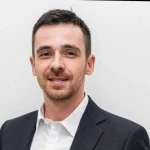 Emiliano Tomasoni
CMO von Wildix
Das HWaaS Angebot von Wildix umfasst eine breite Palette an Headsets, Tischtelefonen sowie Zubehör. Inkludiert ist sogar ein komplettes Videokonferenz-System, welches über Kameras, eine Fernbedienung, eine fahrbare Halterung und einen leistungsfähigen Computer verfügt. Unternehmenskunden können so auf eine vollständige Videokonferenz-Lösung zurückgreifen und diese einbinden.
"Ein wichtiger Faktor für den Erfolg unseres Hardware as a Service Modells liegt in der vollständigen Kompatibilität all unserer Systeme", erklärt Emiliano Tomasoni. "Die Kunden wissen, dass Sie ein System erhalten, das 'Out of the Box' einfach funktioniert – ohne das Risiko von Kompatibilitätsproblemen mit der Software bzw. Firmware von Drittanbietern." 
Die Wildix Lösung kann über zertifizierte Partnern weltweit bezogen werden. Wenn Sie dem Wildix Ökosystem, welches Partner an die erste Stelle setzt, beitreten wollen, dann besuchen Sie www.wildixpartner.com.